Professional Website Design Services
Do you require a fully responsive website for your business? Are you looking for a completely customized e-commerce site for your online store? Need a mobile-friendly website that is complete with secured login for clients, shopping cart capability, and checkout process?

If yes, then you need not look any further! Content Development Pros is the web design and development company for you. Our team includes professional web developers and designers that have years of experience designing fully customized websites that we can deliver in a week!
Main Features:
HTML Website Design
Fully Responsive / Mobile Ready
12 Months Free Website Hosting
Full Ownership Rights and Sources
Fully Responsive / Mobile Friendly
Mobile friendly refers to a site that displays accurately between your desktop/laptop computer and a mobile device such as a handheld phone (iPhone, Android, Blackberry) or tablets (iPad, Kindle, Galaxy, etc.). While it will appear smaller on a phone and may not work perfectly on a touchscreen tablet, a mobile friendly website will be perfectly functional. Many developers view mobile friendly as a "best practice" for all website developments.
Mobile Optimized Website
A mobile optimized site is a far more advanced website. Mobile optimized means that the site will reformat itself for a list of handheld or tablet devices. Larger navigation buttons, reformatted content, and differently optimized images appear when the user is on an iPhone or other device.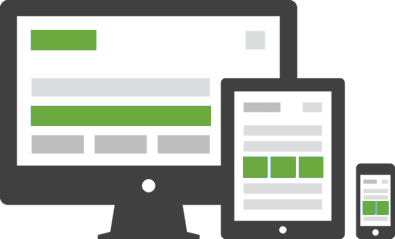 Submit Your Questions
Powered by WHMCompleteSolution